DISPLAY GRAPHICS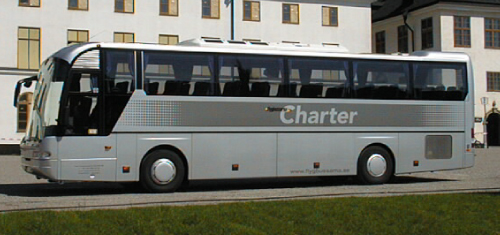 The most sophistacated bus fleet in Sweden, don't you think? We wrap all the vehicles of Flygbussarna Charter in graphics. Visit their webiste www.flygbussarna.se/charter if you have a group who wants a smooth and stylish ride!


Not too many years ago, blowing a photo up to poster format meant lots of hassle, inter-
mediate negatives, bike messengers and heavy expenses. Modern computer and printing technology has led to a true revolution in the field of graphics processing – we work in close cooperation with Rixnitti AB, a subcontractor who really knows the name of the game!

The same development characterizes foiling. Well into the 1980s, vehicle graphics and texts for signs and exhibitions were hand-cut. Today, computers monitor the process – a large job is completed in a matter of minutes. The workmanship traditions still live on; all graphics are still mounted by hand. Wrapping a 30 foot bus side is definitely nothing for the beginner!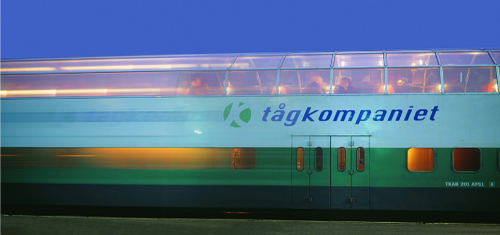 LARGE FORMAT PRINTING

Our largest printer features a 1300mm media output. (If the end product is larger than that, the job is divided into lengths.) We offer substrates for indoor as well as outdoor applications, and you can choose between a range of paper, textile and polymer qualities. In recent years, it has become popular to print rasterized photos directly onto self-adhesive foils, and then transfer the result to, for instance, an automobile.

In spite of that, our most common products are still photo enlargements in standard
50 × 70cm or 70 × 100cm formats. Believe us, our prices are competitive!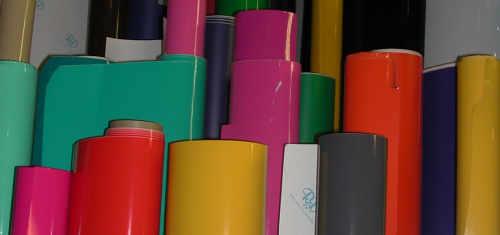 FOILING

When it comes to foiling, it takes quite an inventory to be able to meet all decorative requirements. Glossy, matte or translucent – we have what it takes and execute your orders to perfection!

One speciality of ours is fleet graphics, i.e. marking of large and complicated vehicles like semi-trailers, locomotives and railroad coaches; another is total automobile wrappings. (If you own a black taxi and want to turn it yellow, it just takes a couple of hours to cover it with our special foil. Selling a yellow vehicle is harder than selling a neutrally-colored, so when that time comes the original paintwork can be restored by simply removing the yellow foil!)

We have also carried out many assignments involving "frosted foil". When put on glass, this foil quality resembles the sophisticated effect of classic etched glass.