GRAPHIC PRODUCTION


PRINTED MATTERS

We'll help you with everything from business card and small advertisements to lavish catalogs and glossy four-color presentations!

All you have to do is to give us some background material and main points. We'll write the copy, edit the texts, create a layout and provide the illustrations. We can also help you with translations from English or German into Swedish. When you have OK'd the proof (these days often a PDF file), we'll choose a suitable paper quality and print the quantity needed –
at the best price possible!

It would be unwise to encourage rush jobs, but sometimes things get delayed and the deadline is coming up just too quick. In emergency situations like that, we're there to help you through the productions steps in a swift and professional way so you'll have the delivery in good time for the show.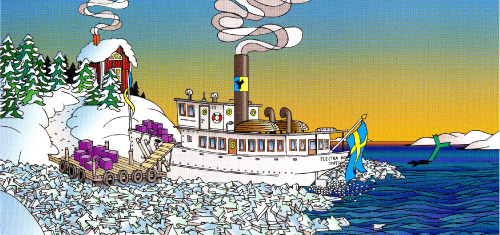 ILLUSTRATIONS

A picture is worth a thousand words. If the pictures are unique original illustrations, and not ordinary photos, they are even more likely to attract the eye of the observer! All artists have their own styles, and so do we – the example below can be said to be rather typical!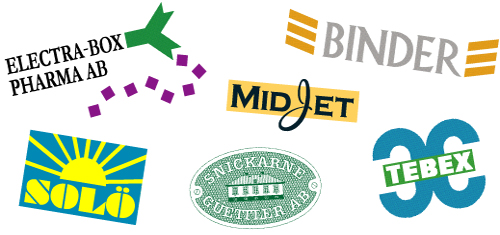 GRAPHIC PROFILE

The first-impression vibes your company sends out is decisive of the budding relation. You can raise the bar a few notches by letting us create a professional logotype and a set of graphic guidelines, that stipulates allowed colors and matching fonts!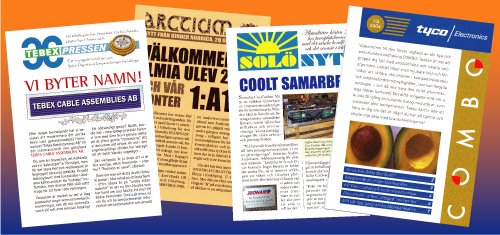 NEWSLETTERS

Recurrent customer contact is the be-all and end-all of all marketing activities. Nothing beats an eye-to-eye meeting, but few of us have the time for a truly profound penetration.
A newsletter can be the cost-effective and effective surrogate you've been looking for!

We already produce a handful of quarterly newsletters in A5 format, but are always interested to take on more! Our recipe features equal parts of popular science product information and application stories, all spiced up by a pinch of "light reading" (a wine recommendation, some whimsical trivia, or a travel tip).